You want to transform and grow. We can help. Working with you, we will . . .
PLAN AND ACTIVATE STRATEGY
Proper strategy, properly implemented, is the foundation for effectiveness.
FORGE PRODUCTIVE AFFILIATIONS
Affiliations can create both strength and independence for health-care providers.
COMPLETE SUCCESSFUL MERGERS
Mergers can help organizations gain new capabilities to reach their goals.
Produce alignment for results
Effective change requires strong alignment within an organization.
INCREASE EFFICIENCY, DRIVE VALUE
The right operational systems lead to better patient care and overall results.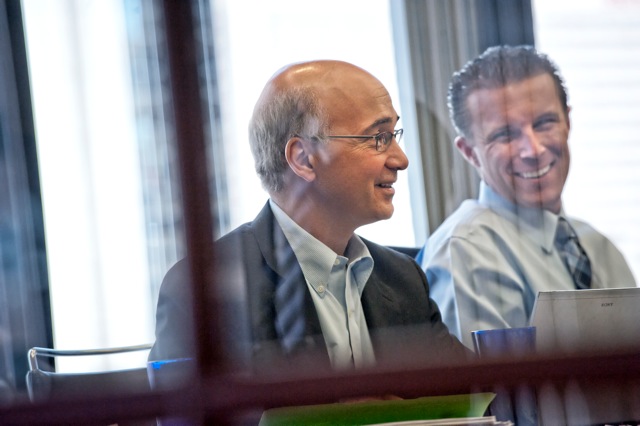 "A merger used to be seen as a last resort. Hospitals now look to mergers and affiliations to gain strength in the new paradigm of care. "
– JOE LUPICA, CHAIRMAN, NEWPOINT HEALTHCARE ADVISORS 
"The consultants were very "hands-on," collaborative and responsive in working with our team throughout the project. They created a thorough and high quality business plan to improve our primary care services. I give them my strong recommendation!"

Executive Vice President & Chief Operating Officer, Children's Hospital of Orange County

"They ran a disciplined negotiation process respecting our proud history and the affection our community had, and still has, for their local hospital."

Longtime CEO of Shore Health, a Rural System on Virginia's Eastern Shore

"For the rest of my years as mayor, I applied their community listening process to all kinds of debates in our city. When I'd say, 'Let's think how they would've handled this,' emotions just calmed down and a real discussion would start."

Former Mayor of Las Cruces, New Mexico

"After years of financial struggle, the resulting plan not only saved our hospital, but helped us a get a brand new campus to serve our people and attract more patients from a wider region."

Then chairman of the Public Hospital District in rural Borger, Texas

"We felt like they were always looking out for our best interests. They listened to us – relentlessly – and really heard the concerns of our physicians."

Longtime CEO of Shore Health, a Rural System on Virginia's Eastern Shore

"They proved that giving good business advice can come from having a good heart."

then Chairman of the Public Hospital District in rural Borger, Texas